Ever since I got pregnant all I can dream about are my new hair extensions. I haven't gotten them yet but I start the 2 week process this Thursday. You see, a while back I went to my hairdresser and asked for a pre blonde, Lindsey Lohan reddish brown aka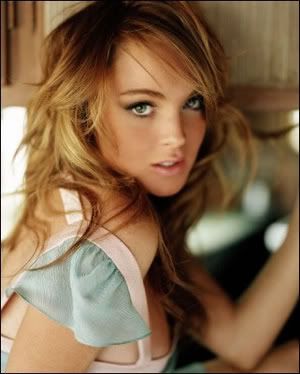 Now, my hair dresser is awesome and normally I get exactly what I want, but because I went from blondish brown to reddish brown this is what I somehow ended up with


This length and color, minus the bangs. Now hold on a sec there Gilligan, that is NOT what I wanted. She said it would fade and I played it off like it was good for the fall. But now, I am totally sick of it. I am Italian and normally very tan but with being pregnant, I guess I am in the house more or who knows what, cuz i am PASTY... and feeling a little like snow white, minus the strange dress and birds flying in windows.

So I head back to my stylist on Tuesday to show her how dark my hair is and to pick out (drum roll please) my extensions (you better be singing that word cuz I am... hell yeahh!) I show her the color I want her to buy and what style. You see, like I said I am full blooded Italian and I have really curly hair, but with this goofy hair style it looks even darker when I wear it curly so I am having to straighten it out everyday... gag me! So we pick this red (like Lindsay below) and curly.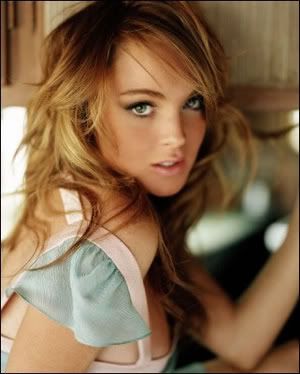 So I go in on Tuesday to get it colored. Then I go in the following Monday (hello long hair for Thanksgiving) and get them put in. I am so excited and then I saw the pricetag. I almost fell over in my Dolce and Gabbana heels. $400 dollars, pretty much, just for the hair. EEKKK! My hubs was NOT happy. But they are ordered and I am getting long hair. No more fat preggo face for me ladies, I will be styling and looking like Lindsay sooner than I think.

I'll post a pic of the color on Thursday and of course pics to follow on Mon with the extensions.