I cannot begin to tell you what an amazing Christmas the hubs and I shared! I have never felt so much love and so much warmth than I did this year. It was extra special to me, because I know, that these 9 mnths I share with my little guy are the only time he is all mine :) The rest of his life... I am letting go.



A breif sonopsis of the days...



Christmas Eve - we woke up around 8am, and I decided it would be awesome if we could exchange gifts, just the two of us, so that we could appreciate what the other got (without all the family comotion.) I am very sneaky when it comes to Christmas and I have had the gift wrapped, under the tree for close to 3 weeks. His, apparently, was in his crazy messy office, that I never venture into unless I am giving him work day kisses! I gave him the Steven Colbert book- I am America. I don't really get that guys humor but I know hubs has been wanting to read it, so I thought, what the hey. He travels so much it will be great for the airplane. Then I open this huge box, that felt very heavy, only to find out he got me an hour and a half preggo massage. He weighted it down with a 2lb weight and put it in a huge box so I would't guess what it was ;-) God I love this man!!

Then we headed over to my parentals house, to eat, eat and eat some more!! We had luinguini with clam sauce, pasta with walnuts and shrimp scampi. Then we had "fish salad" which is this amazing salad that has scuingili, calamari, celery, garlic and lemon juice. Mmmm! So tasty! Plus, we only get these dishes once a year, so it really is a treat to enjoy the food that goes along with Christmas eve! Then, after eating, we had a random power outage. We sat there for about 1 1/2 hours with no light, no tv, no music, and just talked by the candlelight. It was really a lovely peaceful evening.

After 7pm we headed to the hubs grandmother's house, to do the traditional Christmas even present opening. We got so much stuff, I don't know where to begin. We got money, clothes, manicures and pedicures... oh my... just too much stuff (as usual.) Brady even got a couple of gifts. Then, when all the comotion had died down, we drove back to my parents house, to sleep tight until Santa's presents came that morning.

Christmas Day - We awoke to coffee brewing, dogs snuggled on the couches with blankets and Christmas music playing in the background. Christmas morning is one of my favorite mornings. There are always too many people talking at once, too many presents being opened and too many deserts and coffee being passed around.

Here are some pics of that morning, that really just sum up the wonderfulness!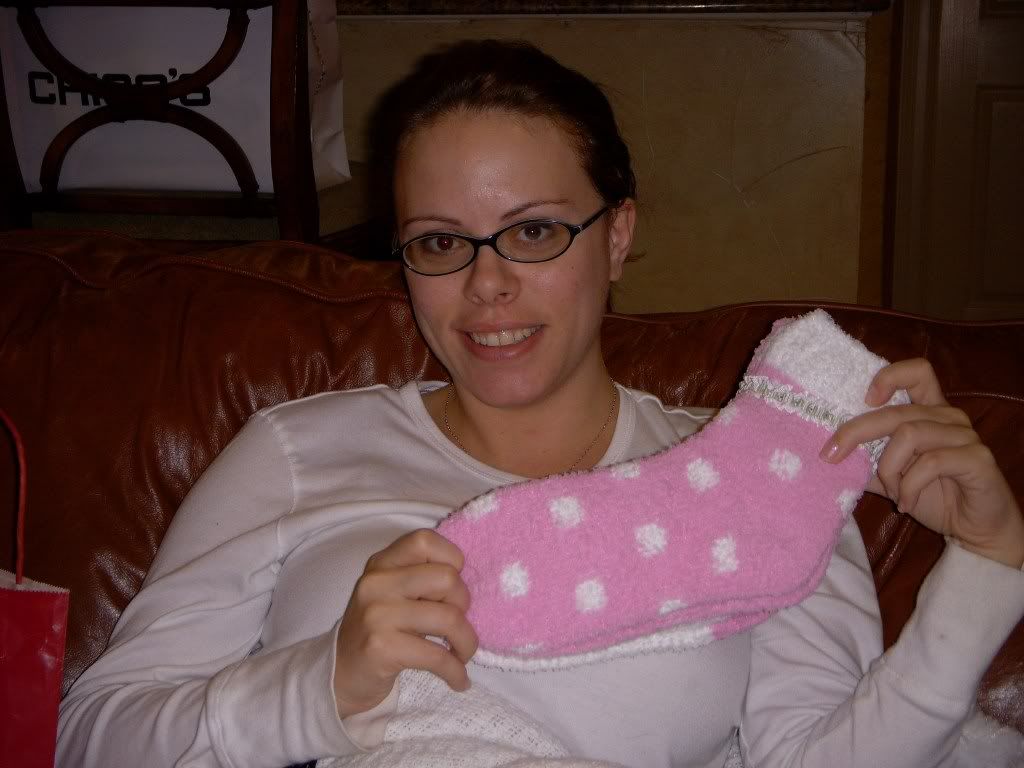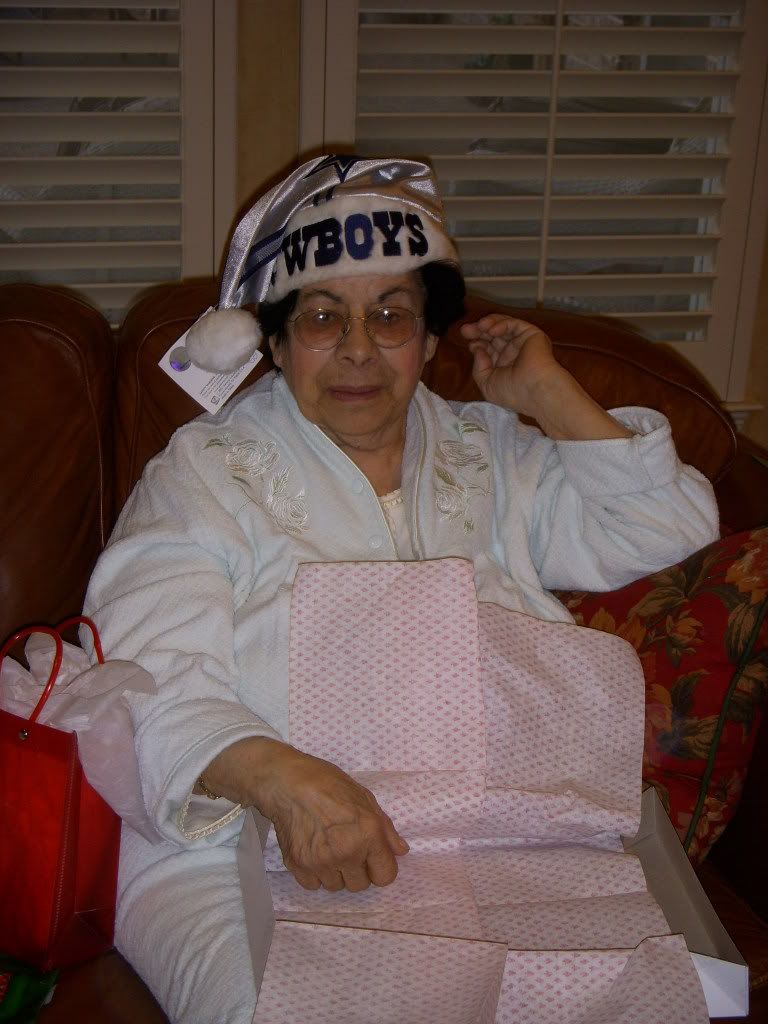 The rest of the day was spent playing a Wii (my baby bro got) and traveling to my hubs parents house, to eat, play more Wii, and eat some more.

Last night we got home at around 8pm, brought all the gifts in and crashed in the bed. We were so tired, we tried to watch Deal or No Deal - Christmas edition, but fell asleep half way through :)

Hope you all had a fantabulous Christmas. Lord knows we did!