So a couple of weeks ago, Hubs surprised me with a chance to win a night with the running backs of the NY Giants football club.
I about fell over when I heard this amazing news, and prayed to God we would win the auction.
I called everyone in NY to brace them, should B and I just be happening to stop by :)
Then... the Giants lost to the craptastic Browns and THEN the evening was cancelled. Just. Like. That.
I was so heartbroken. I was sure Tom Coughlin was pissed about them loosing and determined he must have told the players they were unable to attend.
Anyhoo, Hubs had already booked tickets (since we were well in the lead of the bidding) and when they cancelled we had to re-arrange a bunch of crap to not get charged.
So... he proceeded to write the company a letter stating how dissapointed I was and blah blah blah.
They replied with an email stating, there wasn't anything they could do about the evening, but they would be happy to send us something because we were such good customers.
Hubs thought I would get something baseball or basketball (none of which I am too interested in) and we forgot about it.
Until today...
The doorbell rang, and outside my door was a huge box.
I came inside, opened the package and VOILA...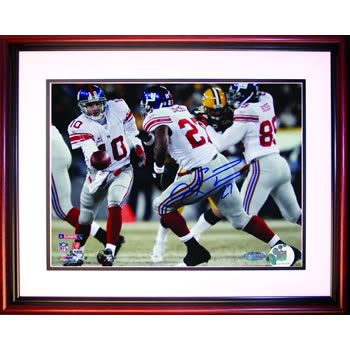 An amazing, SIGNED picture of Brandon Jacobs (the current NY Giant runningback) giving a redskin the stiff arm, framed (similar to the one above).
I was litterally jumping off the walls. This is the most amazing addition to my collection.
Thanks Hubs for being such an amazing man who loves (and appreciates) my NY Giant obsession!
----------------------------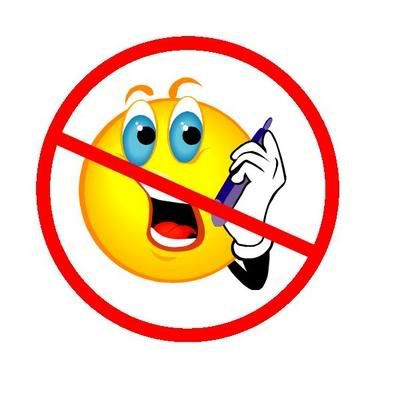 P.S. As of today, telemarketers are allowed to call your cell phone. They use up your minutes and it is completely legal. Go to
http://www.donotcall.gov/
and register all your numbers!