Well, rockin' was how I felt at the end of the evening :) I think the room was rockin'! Hee hee!
Needless to say our neighbors party was a blast! Mr Man spent the night with Nona and Poppy and Hubs and I partied it up! You know... every now and again we are allowed!
Our next door neighbors decided to throw a bash that was well worth the walk! We arrived at 8 pm to Kamakazi shots and red wine in large quantities. Needless to say things got fuzzy and fun from there!
Our adorable hosteses!
The culprit
My new friends!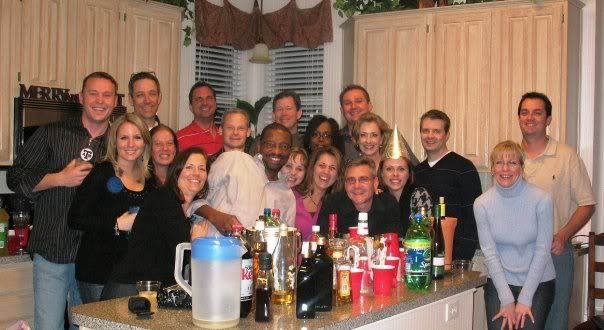 Hey we're normal...
Well... almost!
Hope you all had a fab New Years Eve! Happy 2009 folks!