Brady's 1st birthday party was absolutely amazing!! And the outpouring of love that I felt made it one of the best days of my life... so far!

When I got to my parent's house, everything was perfectly decorated, all the food was prepared, and I was told to just enjoy the party. My mom, grandmother, and father had done an amazing job with everything and I just can't thank them enough for all they did!!!!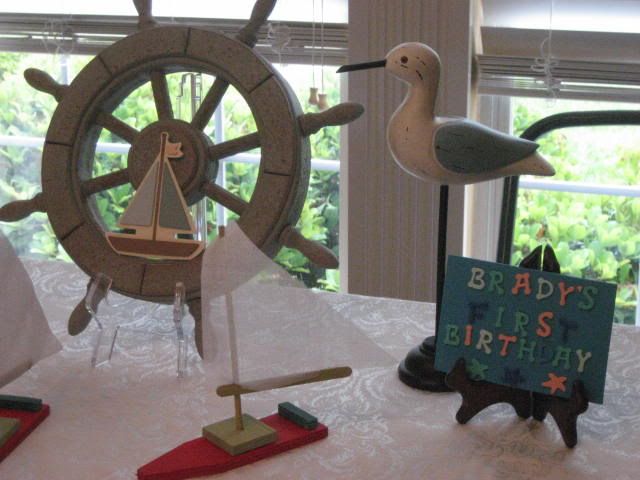 The nautical theme turned out beautifully. My friends were more than generous with their gifts and I am so appreciative of them driving all the way to celebrate Mr Man's first birthday.

It was an absolute blast to have had them there. And I am pretty sure Mr Man, could he have thanked them all himself, would've said the same thing!